WANT SOMETHING A BIT DIFFERENT?
No problem at all. So did these fine people.
Bespoke Case study images
CHALLENGE
To de-stress Britain's frazzled workforce with the power of beer. To get people craving a pint of Kozel amidst tight deadlines and grinding paperwork.
THE RADICAL COLLABORATION
Bringing the headlines of award winning PR agency Manifest to life, we prototyped, designed, and manufactured a very different take on the internet of things. A beer button. At the push of a button, a taxi would arrive to take you and a friend from work to the pub, where a crisp Kozel pint awaits.
THE RESULTS
Coverage in multiple national publications including Metro, the Sun, and the Star. Customers excited about the competition to be involved. Several extremely stressed office workers transported finally to utopia - the pub.
CHALLENGE
To create a piece of technology that would make a crazy PR story a reality and would get people talking about Innis & Gunn brewers and assist them on their £1m crowd funding campaign "Adventure Capital"
THE RADICAL COLLABORATION
Working with power kite specialists and brewing experts, we built a cloud-harvesting power kite to suck moisture directly from clouds and condense it into sky water. We then delivered that water to Innis and Gunn's master brewers to create the punningly named Sky.P.A
THE RESULTS
Coverage by The Independent, NBC and the BBC among others. Heaps of social chatter. A bloody delicious beer; zesty, hoppy - and lighter than air. Innis and Gunn reached their crowdfunding target in less than a week and ended by raising 236% of their £1m target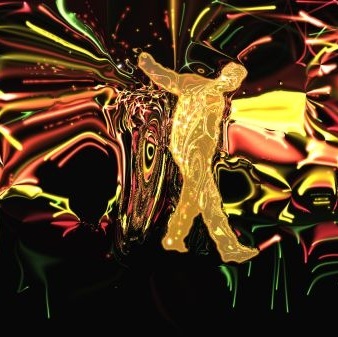 CHALLENGE
Strange Thoughts was tasked with engaging a high energy crowd and communicating the Desperados brand for award winning creative agency Space
THE RADICAL COLLABORATION
We brought together a chemical physicist, a master programmer and an experienced events crew to produce a ground breaking body scanning 360 dome, which recreated the movement of particles and atoms as you danced.
THE RESULTS
A unique branded experience with thousands engaged at London music festival Field Day, and a very happy client.